Wanderers Looking Good at Caesar Rodney
Wanderers demonstrated some excellent early season form at the Caesar Rodney half marathon on March 11. Chris Verry, Dawn Fantasia, Polly Jansen, Werner Krandick and Dennis Crowne with Petra as support and papperaza wandered down to Wilmington for the race.
Chris was first over the finish line in an excellent time of 1:28:50. He placed 120th in a field of 1187. Polly also looked strong in her preparation for the Boston Marathon finishing in 292nd place in a time of 1:38:45. Werner also showed he is rounding into form with a time of 1:46:17.
It was great to see Dawn back in action as she finished in 2:04:13, with Dennis, who is prepping for the God's Country Marathon in Coudersport later this spring, finishing in a very respect able 2:14:27.
The race also featured old friends Chuck Shields of the Philadelphia Athletic Charities team who finished in 1:26:15, and Steve Metraux of Philly Runners who was timed in 1:30:30.
Event Photos:
(translations by Petra)

A true Wanderer, Dennis stands out in any crowd!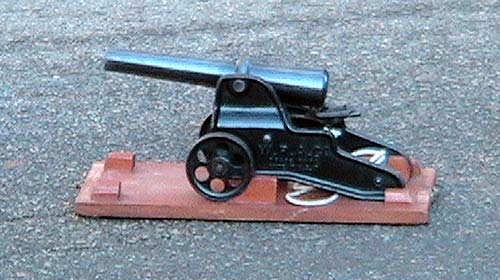 Mit dieser Kanone wurde der Startschuss abgegeben; war megalaut
und hat tierisch gebollert. This canon started the race!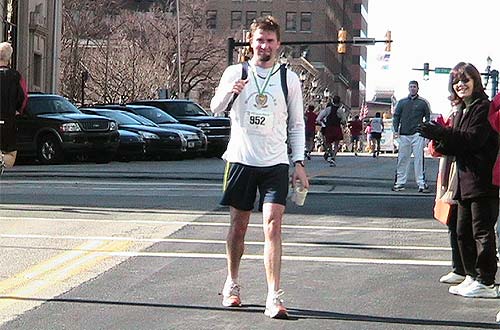 Chris after the finish; wanted to finish under 1:30. He did it!!!


Laeuferfeld vor dem Start. Runners at the start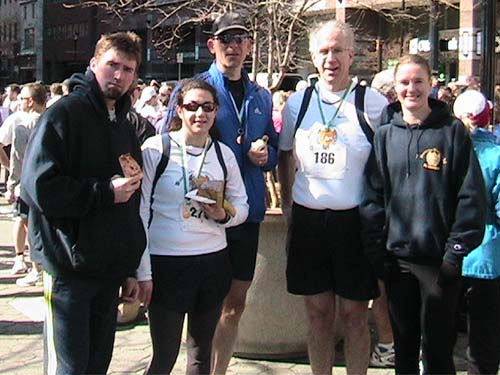 Unser Laufteam nach dem Lauf (mit Medaille).
Our runners after the race with medals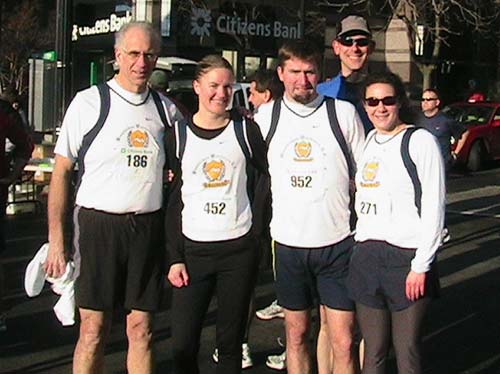 Unser Laufteam vor dem Start (alle sehen noch
frisch aus). Wanderer runners before the start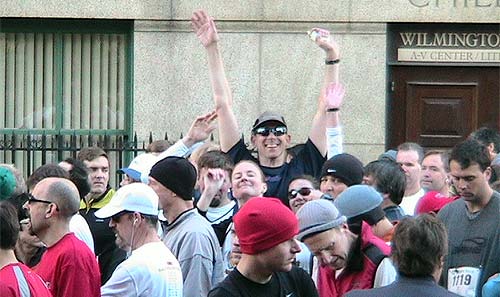 Dank Werner war die Gruppe leicht zu finden.
It was hard to miss Werner in the crowd!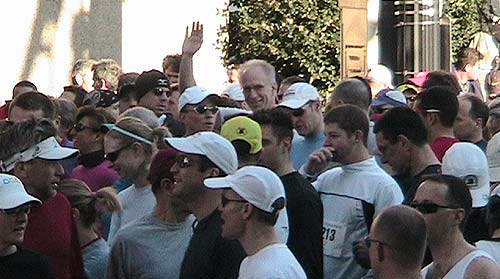 Crowne war auch gut ueber dem Feld zu sichten.
Dennis was head and shoulders above the rest!
<- go to the last page | old news reports (pre 2008) » | current news »