Trail Master Leads Pack at Hyner Trail Run
A hardened team of Wanderers traveled deep into the heart of Pennsylvania on April 19 to compete in the Hyner 25 K trail race. The terrain was demanding to say the least. Here is the course elevation profile

Wanderers refused to be intimidated. They simply laced up their running shoes and attacked the course. The club performances can only be described as superlative.
Bob Reynolds lived up to his reputation as Trail Master by coming in second (yes, you read that correctly) out of a field of about 600 in 3 hours and 35 seconds. Chris Verry ripped off a 10th place finish in 3:21:25. Erik Johnson did great coming in 23rd in 3:38. Other finishers were Susan "the Great One" Hurrey and Maureen Mignona finishing in 144th in 4:49:17. Tammy Leigh Dement finished in 182nd in 5 hours and two minutes. Brian McKenna pulled into the finish line in 5:33 good for 251st place and Dennis Crowne was timed in 6:19:41.
Results are still not in for Polly Jansen and Anita Zalewski. For all the details, the home page for the race is hikerun.com/23801.html
(complete photo album can be found here »)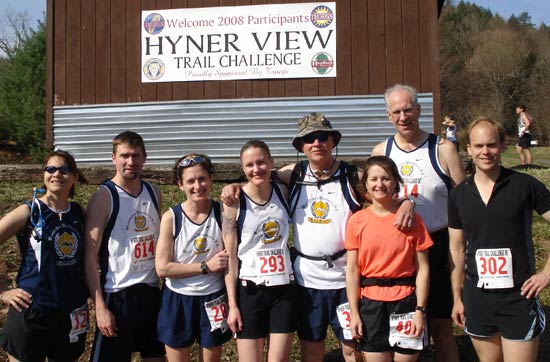 Wanderers before the race.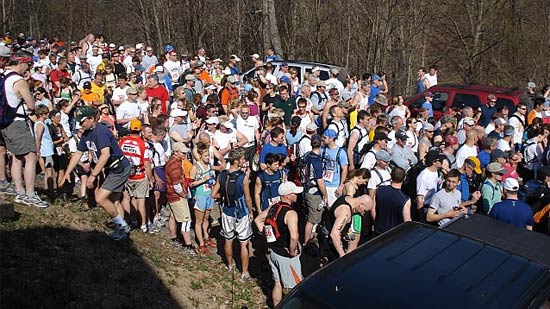 Queued up for the start.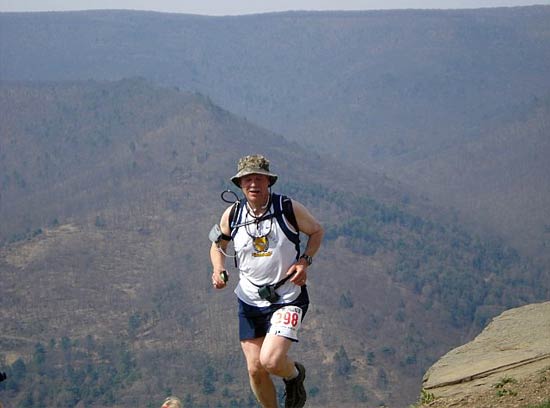 Brian after conquering the Mountain.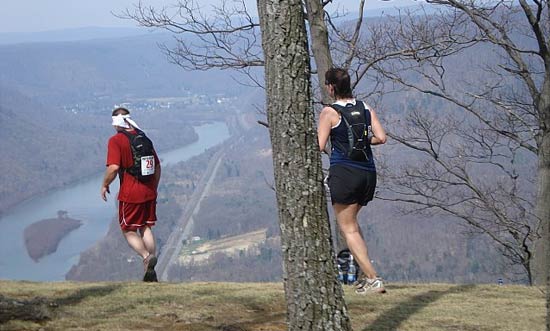 Tammy Leigh starts her descent down the Wall of Doom.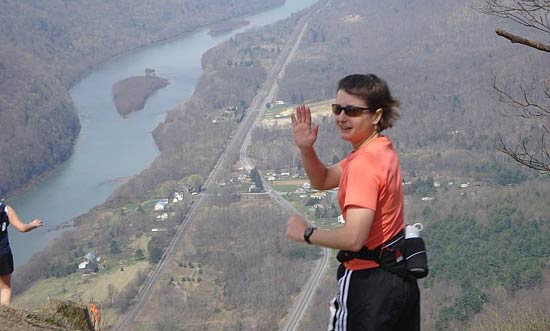 As does Maureen. Check out the the great
view of the Hyner river and surrounding area.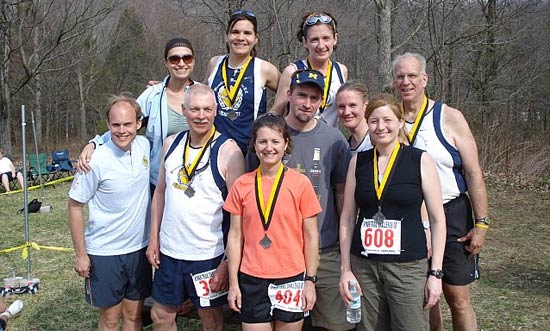 The post race photo.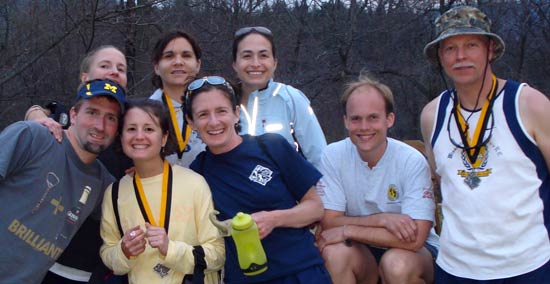 And again.
Complete photo album can be found here »
Tammy Leigh's Photos here »
<- go to the last page | old news reports (pre 2008) » | current news »