New York Times bestselling author Christopher McDougall, who is riding a tremendous wave of success (barefoot) with his groundbreaking book "Born to Run – A Hidden Tribe of Super Athletes and the Greatest Race the World Has Never Seen" – will run and speak with the Wissahickon Wanderers Running Club at the Valley Green Inn AUG 27 !
Join Chris and fellow Wanderers in the rustic Wissahickon Valley section of Philadelphia's Fairmount Park at our regularly scheduled Thursday night trail run on August 27th. Run with the author on the trails beginning at 6:30pm.  Meet in front of the Valley Green Inn.
Chris will speak about his experiences running barefoot with the secluded Tarahumara Indians of Mexico and sign books on the back patio of the Inn beginning at 7:45pm.
Chris will have books available for sale for $25 cash only.
If you will attend, please RSVP on Facebook (must be registered with FB) http://www.facebook.com/home.php#/event.php?eid=116542938599&ref=nf or email Bob Reynolds: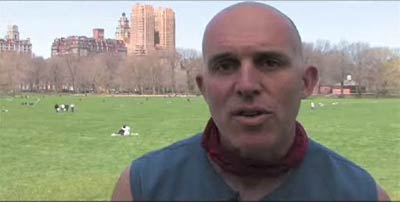 [/fusion_builder_column][/fusion_builder_row][/fusion_builder_container]