Last weekend, Sharon Schmidt-Mongrain continued to stack up the hardware at the Lehigh Valley Half Marathon on 5/3/09.  Sharon placed 4th overall female, 2nd in age group! Congrats to Sharon!
Here is Sharon's report:
The race is a nice, small, half-marathon that includes several miles of running on cinder-like trails through a park-like setting.  There's a section of the race early on that's an out & back section and the energy, enthusiasm, and friendliness of all of the runners still amazes me as everyone cheers for everyone.
It's so cool to see so many people out having a good time and enjoying themselves.  The number of runners is capped around 4,000; 3,093 runners finished (they said they turned about 1,000 people away after the race sold-out so there must have been a lot of DNFs or no-shows).
We had similar weather to Broad Street runners with a few sprinkles during the race (which actually felt good) and harder rains starting about two hours after the start.  I did get a nice trophy and a little $$ for my finish.
Race Photos: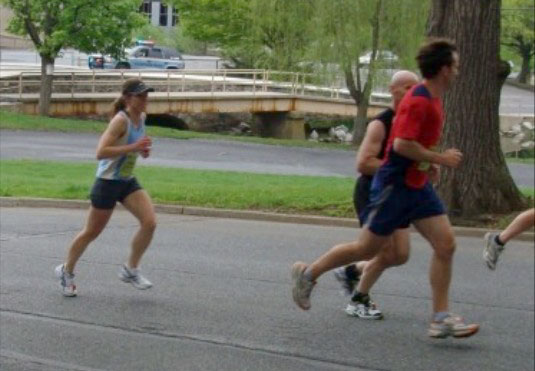 Around the 2-mile marker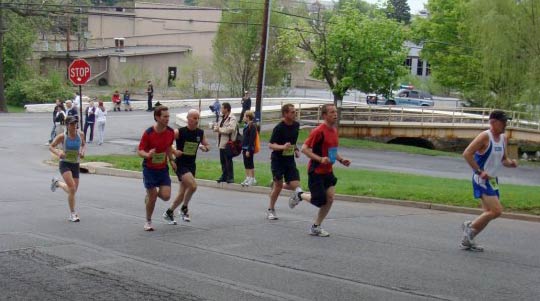 Again, around the 2-mile marker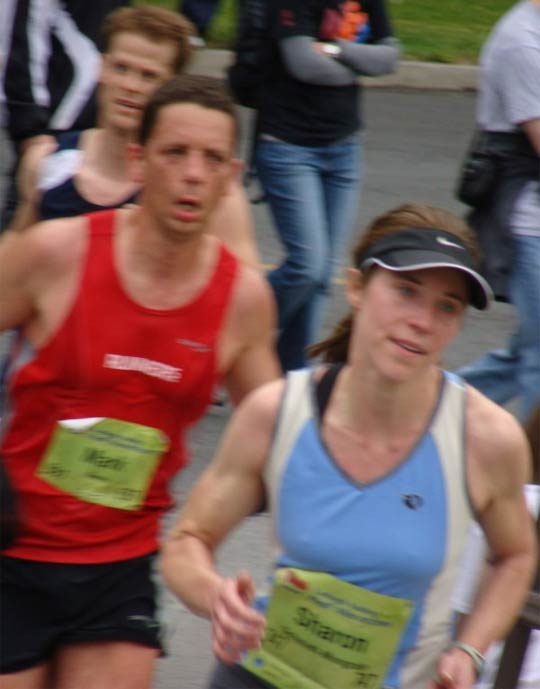 At around the 6.5-mile marker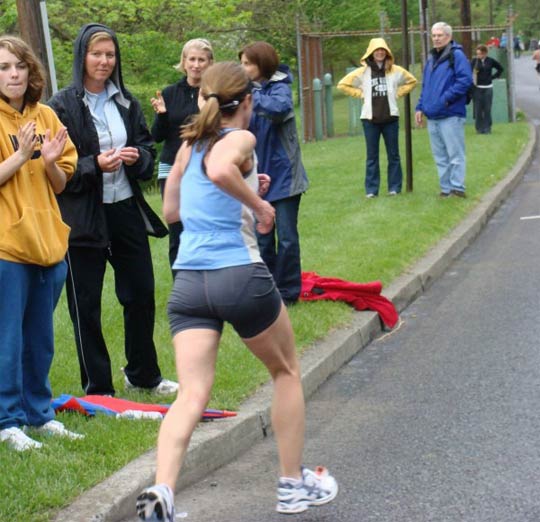 Around 11-mile marker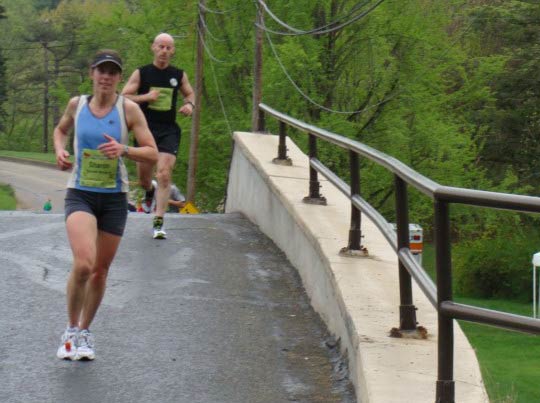 Again, around the 11-mile marker

After the finish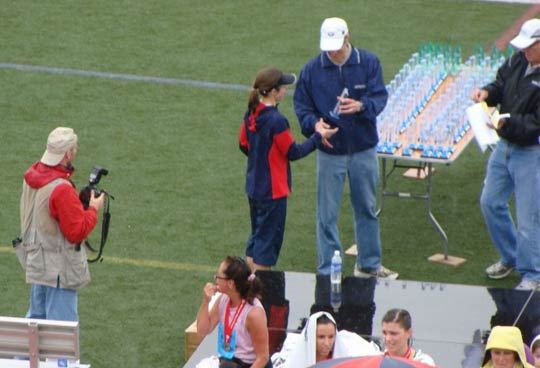 4th woman overall, 2nd in age group was enough for a trophe and some $$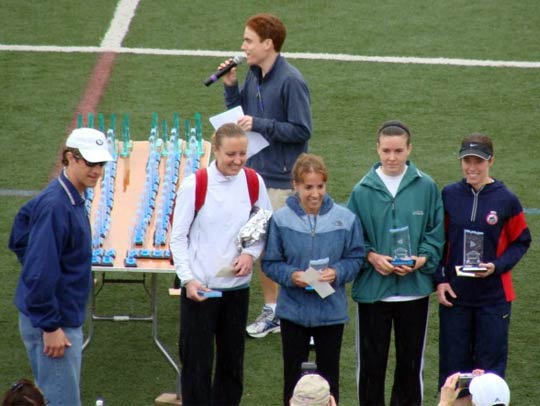 Top 4 women