A dedicated contingent of Wanderers traveled up to Brooklyn on February 25 for the Al Gordon Classic Four miler put on by the New York Road Runners.
Making the road trip were Mea Schiff, Floyd Glenn, Melanie Wright, Matt Palombaro, Leslie Turchetti, Dan Gordon, and super supporter Charles Wright.
The Wanderers all put in strong performances, and also basked in the reflected glory of Dan's nephew John Roberts who overcame windy conditions and a large field of more than 4,000 runners to actually win the race!
Another highlight of the trip was the post race celebration in Brooklyn at Mea and Floyd's daughter's apartment.
The  Classic is named after long time New York Road Runners supporter and board member Al Gordon, who is Dan's father. The race consisted of a four mile loop around Prospect Park in Brooklyn.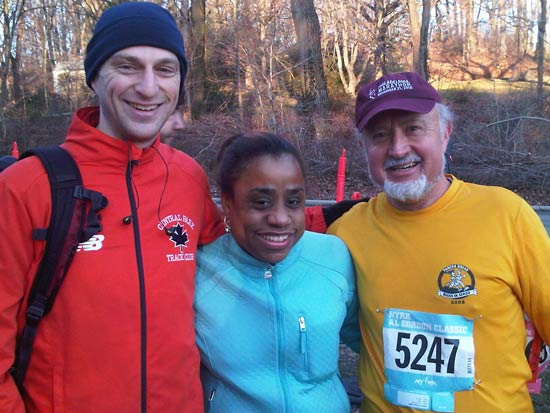 Eventual race winner John Roberts, left, welcomes Philadelphians Melanie and Floyd to Brooklyn and the Al Gordon classic.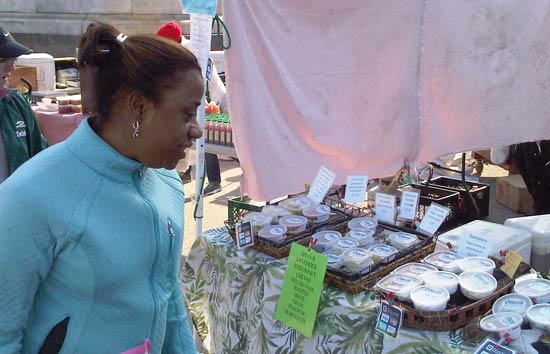 Melanie found time after the race to do a little shopping up in New York.