By Leo Strupczewski
It hit me about midway through my first run at Squaw Valley – if you want to go anywhere in the Sierra Nevada mountains, you ultimately have to head one direction.
Up.
I've been to the Lake Tahoe region a few times over the past couple years, but it was on my most recent trip – this August for my brother's wedding – that I was left with this realization. If anyone is planning a summer trip to the area, this might serve as a rough trail running guide. Those working at the resort areas seem to be cagey with giving out some of the information below, so if you ask pointed questions about how to get to a certain trail, they might help you a little more.
There are hundreds of miles of trails – and thousands of spectacular views – in Tahoe, but there is a price to pay for using them. You're in the mountains and, as a result, there's a fair amount of elevation change that needs to be factored into nearly any run.
It can be so bad that the flats even feel like they're on an incline. But that's not necessarily a bad thing.
After the initial shock of altitude and incline, which lasts about 10 to 15 minutes, your body seems to adjust to the grind. Just understand you're not going to be flying over the ribbons of single track like the locals. That's OK, though, because there's simply too much to see.
At Squaw, for instance, you get views of Lake Tahoe from High Camp, KT-22 and several other spots at the top of ski lifts and along the mountain ridge. And all you have to do to get there is follow the fire roads.
If you head toward High Camp, which is to the right of the bowl, you'll easily connect to a number of trails that run along the ridgeline. There's the route taken by those running Western States 100 to the left and a roughly 15-mile section to the right that leads to Donner Pass.
Either choice can keep you busy for hours – just be prepared.
You're completely exposed along the ridge and, at the very least, likely to experience some heavy winds. Likewise, there's little humidity in the air around Tahoe, so extra water will come in handy.
For those looking to stay low, seek out the Old Emigrant Trail. It's a 20-minute drive from Squaw Valley and nearly equal distance from Northstar, another resort in the area. There's a good parking lot at Alder Creek and, though there aren't any views of Lake Tahoe along here, you can make your way out to Stampede Resevoir and back for an easy, long run. I'd guess its about 20 miles through some heavy woods and wide open spaces. Do it early, though, because the trail is dusty after the morning moisture dries up.
Some other trails worth checking out: Donner Rim Trail, the Flume Trail, Tahoe Rim Trail, Shirley Lake Trail.
Beware of mountain bikes, though. It's a favorite for the locals and there are tracks on nearly every trail.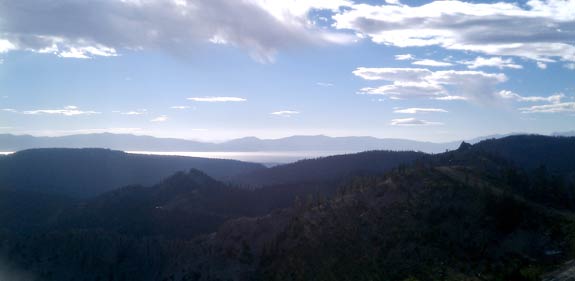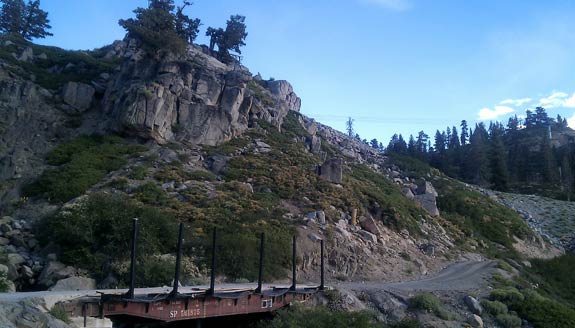 Watch the Video:
You have three options to watch the video: