77 photos posted 9/16 – Perfect weather and an excellent field, including many old friends from the local running scene, produced an exciting and enjoyable Chestnut Hill Cross-Country Classic on Saturday, September 11.
The Greater Philadelphia Track Club used the 3.1-mile race across the rolling hills of the Philadelphia Cricket Club golf course as a show of strength placing five runners in the top 10. The Wissahickon Wanderers displayed their running muscles as well with 4 1/2 runners finishing in the top 15 (one-half being Jeff Hayes who runs for the Greater Philadelphia Track Club as well as being a Wanderer).
But it was the Athena Track Club which took all the first place honors at the race. Greg Watson of Media, Pa., was the overall winner in a very fast 16:09, while weathercaster Cecily Tynan won the women's division in a very respectable 18:06.
The Philadelphia Masters also made their mark as Tom Jennings finished 23rd and Bruce Gilbert came in 38th in the 47-person field. No distance race in the Delaware Valley can really be termed official without these two veteran performers.
Jeff Hayes held off Joel Alberts by two seconds to finish in second place in the race. The top five was rounded up with Miles Lund and John Goldthorp finishing fourth and fifth in 16:26 and 16:35 respectively. Defending champ Chuck Shields finished seventh in 16:49, eight seconds behind teammate, and another former Chestnut Hill Classic champ, Bob Rimkis.
The Wanderers team was composed of Matt Palombaro who finished ninth in 17:03, followed in close order by Pete Michener 21 second behind in 10th, Phil Ranly in 11th in 17:50, and Andy Sefkas making his debut in 14th in 19:10. Dan Gordon of the Wanderers came in 47th in 29:05.
The Chestnut Hill Classic is the second of four races which make up the new USA Track & Field midatlantic cross country series. The next race in the series is the Saint Clair Memorial race at the Belmont Plateau in Philadelphia on October 2.
Leslie Turchetti and Melanie Wright as usual were at the controls at the 8th annual cross country classic. Many thanks also to Chestnut Hill Academy coach Paul Hines and Dave Thomas and his wife Marie from the USATF for helping to organize the race.
Race Results:
The PDF with the complete race results is located here »
Photos: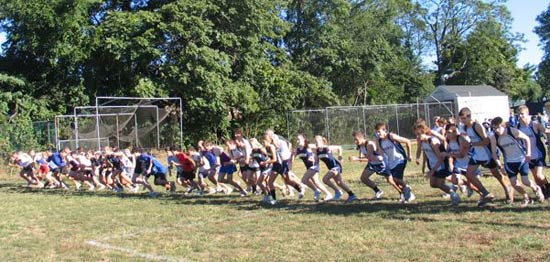 They're Off!!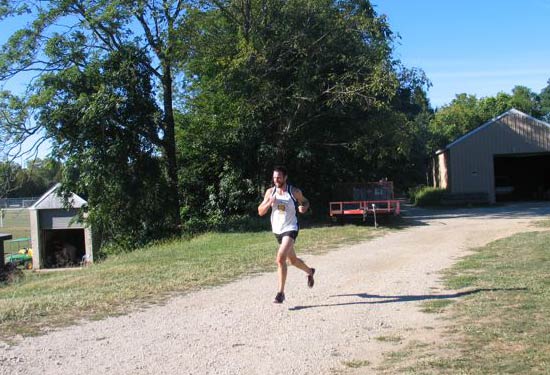 Pete Michener of the Wanderers looked good with a mile left to go.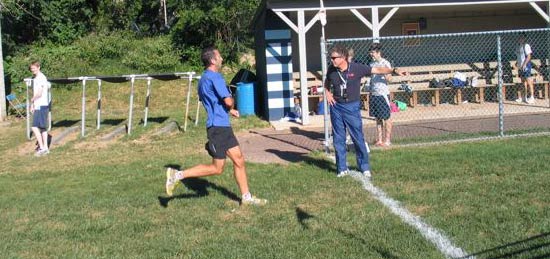 Greg Watson hits the finish line in first.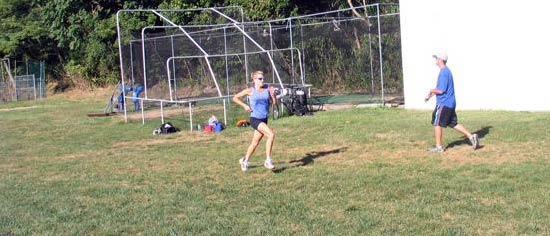 Cecily Tynan sprints for the finish line. She was the first woman to finish in 18:06.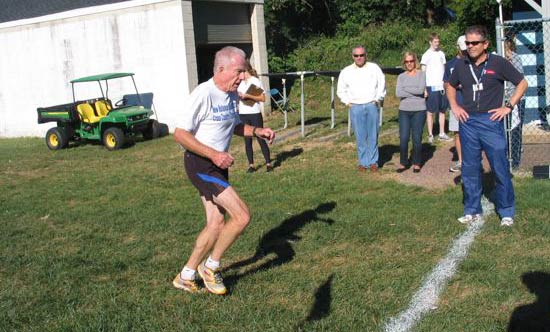 Philadelphia Master runner Bruce Gilbert put in another strong performance at the cross country classic.
Complete Photo Album (77 photos):