Noah Shusterman led a team of Wanderers to some great performances at the Phildelphia Marathon. Noah broke three hours finishing in 2:57:43. He came in 185th in a field of more than 8,000 runners.
Sloan did a great job as well finishing in 3:55:10. Bob Saldutti from the New Jersey branch of the Wanderers excelled as well with a 4:11:35 finish.
The Philadelphia Marathon was a personal best for Noah. "I'm super pleased with my performance. It might not have been the best race that I could have run, but if not, it was real close," he said. "I was hurting at the end, but didn't break down. I think I was averaging around 6:45 for the first 21 miles, and just under 7:00 for the last 5.2."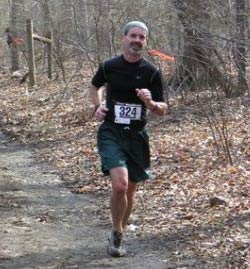 Noah provides all the details on his blog: positivesplits.blogspot.com Despite the excellent finish, Sloan was a little disappointed in his time. He was hoping for a 3:40 finish. "I didn't quite reach my goal but am not discouraged. It was still a great day to run and any marathon finish is a good finish. I will just train harder and be back stronger the next time.
Thanks to all the Wanderers support at the waterstop, including a huge shoutout to Susannah for pacing me!"