Wanderers Take Care of Business at Philadelphia Marathon
Race Report | Photos set 1 of 2 | Photos set 2 of 2 (below)
---
Photos Set 2 of 2 (below)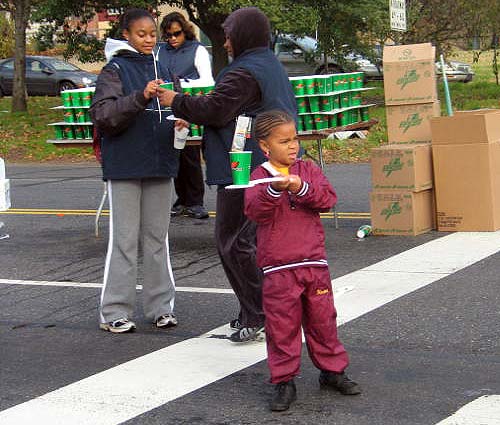 Heaven Delorme was the youngest staffer at the water stop. That's
Brittany Jackson in the background getting ready to hand out Gatorade.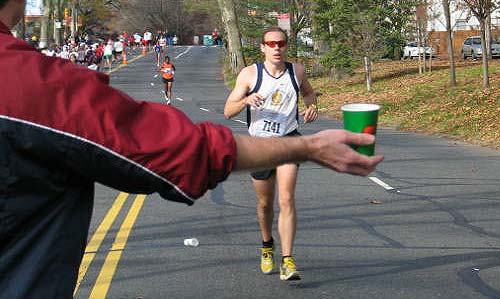 Matt has made the turn and is heading
for home with four miles to go to the finish.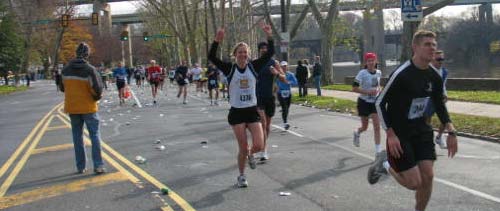 Polly attained instant superstar status for her performance at the marathon.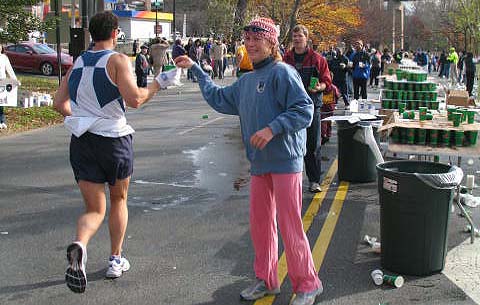 Wendy with matching powder blue and pink sweats
was definitely the best dressed water staffer!


Coach Pamela from Crossfit does some multi tasking out on the
course handing out water while working the telephone.

Pamela gives Megan some last second training tips out on the course.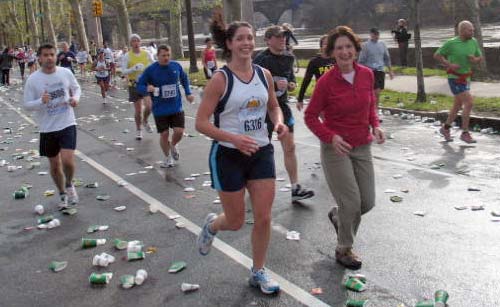 The Great One jumped in to help Megan for four miles.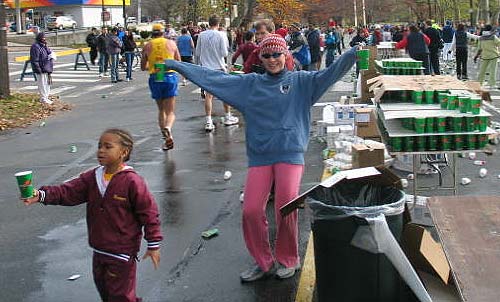 Heaven, left, and Wendy display great technique in handing out the water.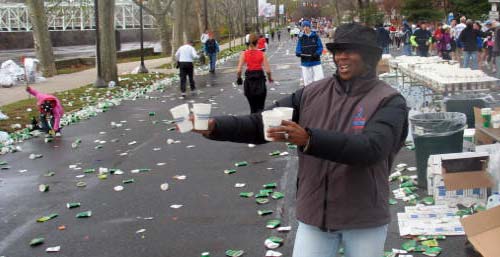 Runners got the best deal from Manee Coleman, four cups of water at once!!

This is Moose from Norristown, who had to drop out of the
race and ended up working the water table. He should be
a Wanderer. He already has a running name....Moose!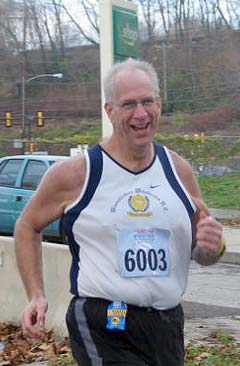 Dennis is a real pro...never gets rattled out on the course. Just gets the job done!!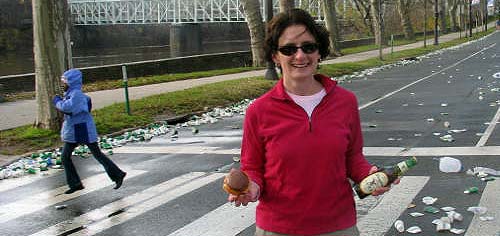 The Great One caught again providing dodgy support. Last
week, she was offering Wanderer runners a cigar and a
doughnut during the Harrisburg marathon. This week, it
was a beer and a doughnut. Note for next year's marathon...
send Susan back to support re-education program!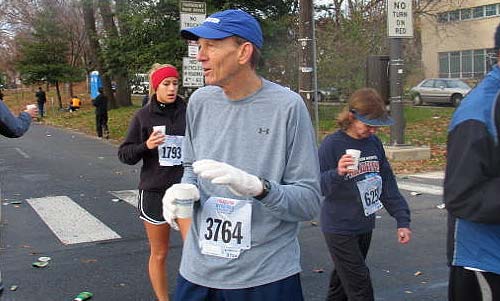 Ken gives Wanderer staffers a field report at the
22 mile mark before his final push for the finish.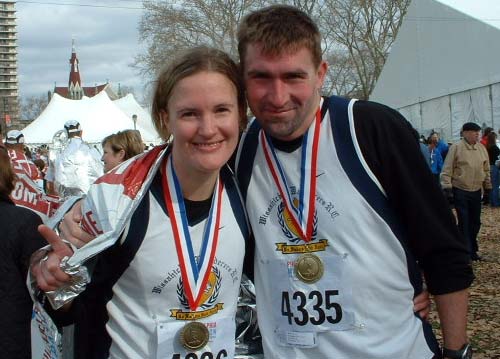 Polly and Chris V. after finishing. Great job!
---
Philadelphia Marathon Links:
<- go to the last page | old news reports (pre 2008) » | current news »