With the racing season getting busier and busier, look sharp out on the trails or on the road with a Wanderers singlet. We have all sizes available in both men's and women's singlets.
These race singlets are $35. Contact Dan to place an order or to obtain more information.
Wanderer watch caps and hoodies are also available.  The watch caps, which are one size fits all, are going for $10 and the hoodies cost $50.  We have most hoodie sizes.  They are great for staying warm after a race.  These also make great gift items.
All prices simply cover our expenses.
Please note which size you would like: small, medium, large, x-large, and xx-large. Make checks out to the "Wissahickon Wanderers".
Note: we can ship the sweatshirts or singlets across country or abroad. Any questions, please let me know.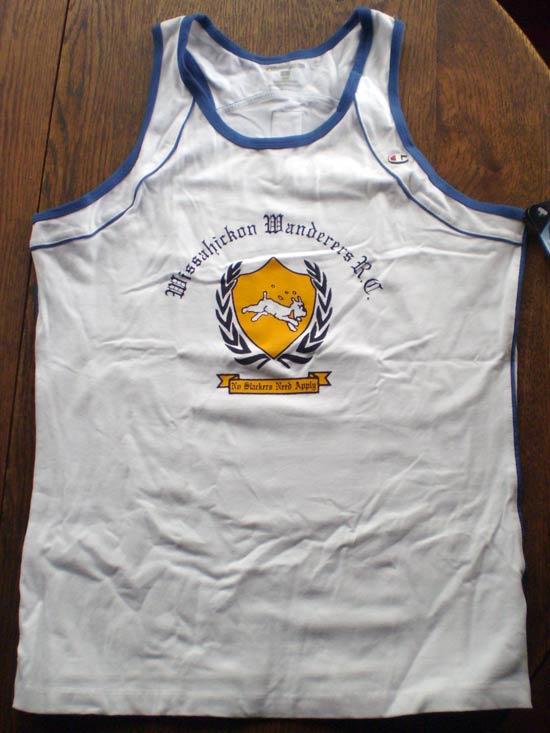 The white singlet ($35 each; ironing not included)
Note: current design and brand made differ slightly.

The blue singlet ($15 each)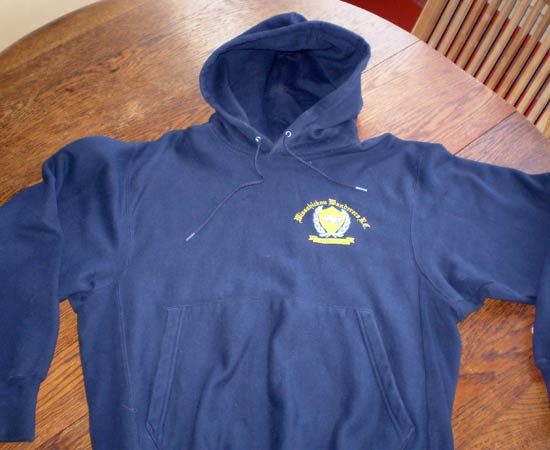 The heavy hoodie/sweatshirt ($50 each except XXL costs $55)