Race Report from the Rehoboth Beach Marathon/Half Marathon by Road Kill
The big news coming out of Rehoboth Beach was Rick Graboyes finishing his first marathon. Rick is now the fourth Wanderer to make a marathon debut in the last month in the coaching program of Susan Pajer. Rick, like the others, Mea Schiff, Melanie and Rodman, seemed totally prepared and did not appear to be in any trouble along the route. His time was a very solid 5:38:48.
The Rehoboth Marathon and Half Marathon was a bigger event than I had expected. Since the marathon just was scheduled just two weeks before Christmas in the cold of mid-December, I had anticipated a Mom and Pop type of affair with a small field. Wrong again. There were about 600 runners in both the marathon and the half marathon.
We were really lucky with the weather. Following a week of really windy and cold weather, race day was chilly but not too raw because there was little wind. There were a number or attractive features to this race. First the course was FLAT. The terrain could have been shaped by a giant rolling pin. Elevation gain was not more than 10 feet!! Also, I really enjoyed the first couple of miles of the course running next to the sea with the sound of waves breaking in the background. After several miles on roads, the course turned into a cinder road running through a salt marsh. Because of the stillness of the air and scenery, the atmosphere was, as they say in Italy, molto tranquillo.
The out and back nature of the course was about the only drawback. Race organizers were very friendly, personable and professional. And oh! The cuisine after the race was definitely 5 stars. Within five minutes of hitting the finish line, I was enjoying pancakes with sausage and apple syrup. The pulled pork was also very good, although not quite to the exacting standards of the Wanderers prize winning chef Bin Reuter. Beer was served for the more party animals.
I was really happy with my half marathon time of 2:43. Melanie nipped me by about four minutes. My wife NAYLZ completed the marathon in a solid 5 hours and 20 minutes.
The Rehoboth Beach Marathon and Half Marathon is a race I would recommend to all Wanderers. Just remember, there is a limit to the field. Lola tried to sign up too late, and could not register for the race.
Event Photos: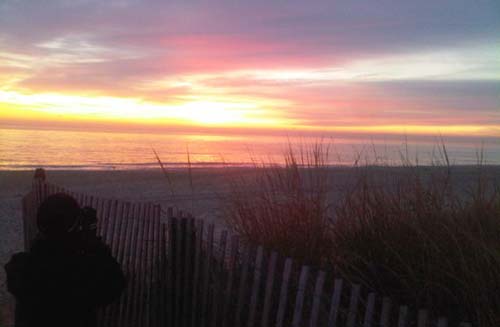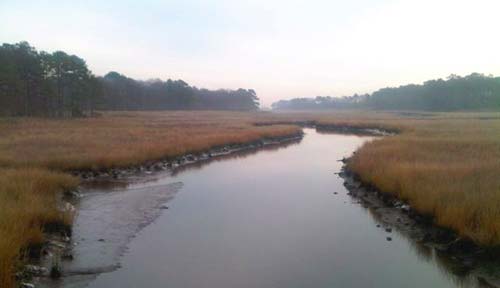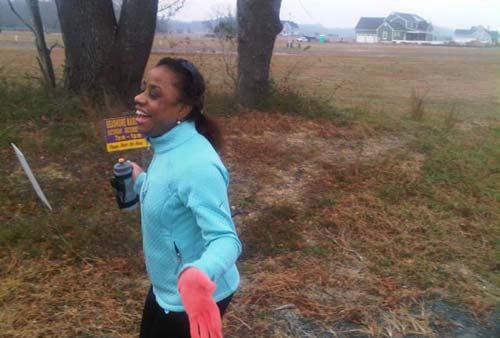 (Melanie)