Run in one or more of the FREE informal trail races (organized by the Wissahickon Wanderers) on THE FIRST FOUR THURSDAY EVENINGS IN SEPTEMBER: Sep 1, 8, 15, 22 starting at 6:30 from Valley Green Inn. 
The distances range generally from three to five miles through the woods of the Wissahickon and along Forbidden Drive. The trail series races are FREE and open to absolutely everyone. The 2016 Course Layouts will be managed by various Wanderers. And Fast Cat Timing will assist in the race timing again.
Please help us promote this event. The more runners that show up, the better for everyone. Please download this PDF and then use your personal email to forward it to running clubs and friends whom you think may be interested.

There is no charge and the races are open to Everybody!


Dates:  FIRST FOUR THURSDAY EVENINGS in September: Sep 1, Sep 8, Sep 15, Sep 22

Tentative race director line up:

Sept. 1 – Joe Coyle
Sept. 8 – Bob Reynolds and Chris Moore
Sept. 15 – Andy Sfekas and Dan Sullivan
Sept. 22 – Sean Reisman

Similar to previous Series, we may again include a 'prediction run'. Runners predict their time, and whoever finishes closest to predicted time gets a prize.

Time: All races will begin at 6:30 sharp so that we can take advantage of the limited daylight. So show up a little early and bring this waiver with you to save time.

Place: We meet at the Valley Green Inn on Forbidden Drive in the Wissahickon (directions). The Inn, by the way, welcomes runners no matter how sweaty for post-race refreshment!

Updates: Check the Wanderers web site for any updated information as well as photographs of the races. In case of cancellations, we will post a note on our home page as well as our FaceBook group page.

Last year there were lots of new runners, but the spirit remained the same.

The Basics:

When: FIRST FOUR Thursdays in September (1, 8, 15, 22) at 6:30 pm sharp!

SAVE TIME ON RACE DAY: fill out and bring this waiver to ease pre-race admin.

What: three to five miles of Wissahickon trails and along Forbidden Drive.

Who: races are open to runners of all abilities!

Where: Meet at Valley Green Inn (directions)
Links to Past Trail Series:
Please help us spread the word. Download this PDF and e-mail it to your running friends. Thank you.
Timing by Fast Cat
Thanks to Pat Barret and Fred Kenney from Fast Cat Timing for keeping score!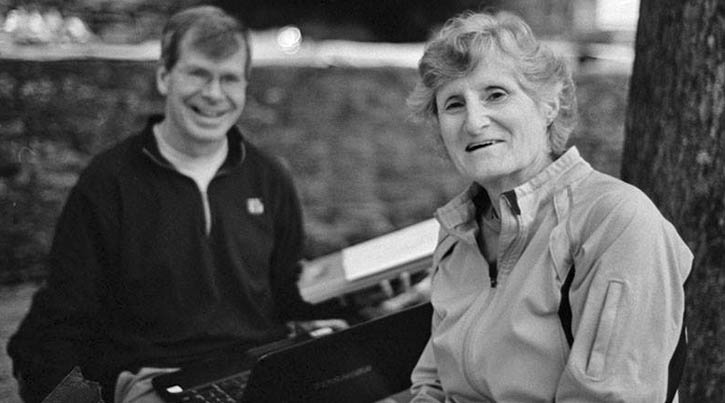 Drinks/Refreshments at Valley Green
Valley Green Inn will happily serve us drinks and food afterwards.